The 42nd Colombo scout group had their 32nd Lt.Col.M.K.J.Cantlay Challenge Shield Competition camp From 20th -22nd October 2017 at the college premises with take part in 7 patrols.
Eagles,Falcon, Kingfishers,Penguin & Hawks, Salalihini,Seagulls and woodpeckers patrols competed to the  32nd Lt.Col.M.K.J.Cantlay Challenge Shield Inter patrol Competition camp.After more than 80 competitions Eagles patrol mange to get 1287.1 points while the runners-up Salalihini patrol got 1126.8 points.
The patrol combining the penguins and hawks won the 2nd runners-up with 1041.2 points.
Falcon patrol got 1020.8 and secure the 4th palace.Seagulls patrol, woodpeckers patrol and Kingfishers patrol Secured 5th 6th and 7th places respectively.
We would like to thank our Scout leader Mr.Pasan Jayakodi for his guidance in making this camp a great success.And the Old Scouts who participated in the camp as examiners.At Last thank you everyone who helped us to make this event a good experience for junior scouts.
Hope to see a good competition camp on 2018 as well.
Cheers!
"Let the force be with you"
Final Results Form 80 Competitions
1st  Place

Eagles Patrol                            – 1287.1pts

2nd place

Salalihini Patrol                      – 1126.8pts

3rd place

Penguins & Hawks Patrol     – 1041.2pts
4th place Falcon Patrol                           – 1020.8pts
5th Place Seagulls Patrol                        – 0945.3pts
6th Place Woodpeckers Patrol              – 0935.2pts
7th Place kingfishers  Patrol                  – 0821.9pts
8th Place Buzzard Patrol                        – 0011.0pts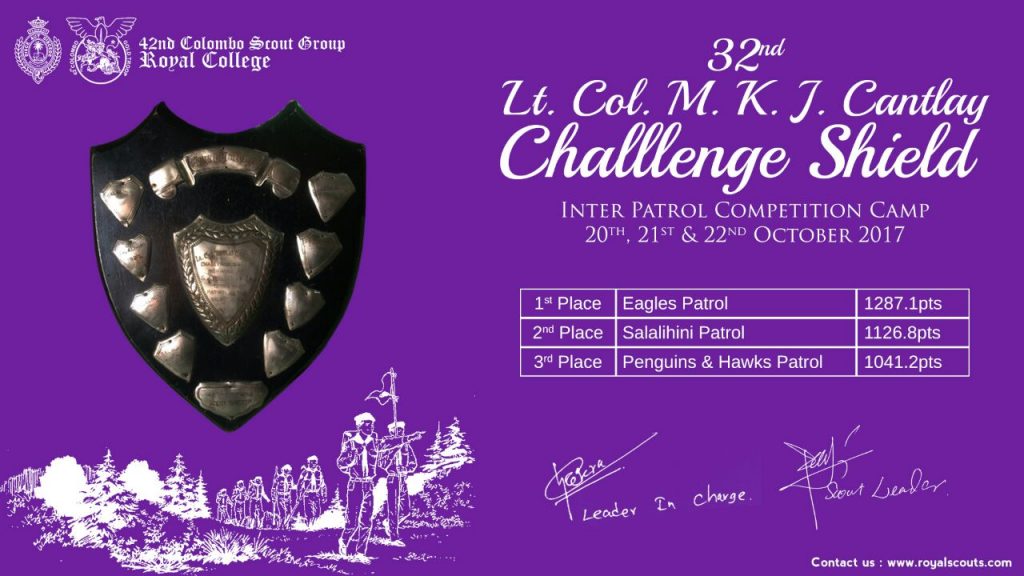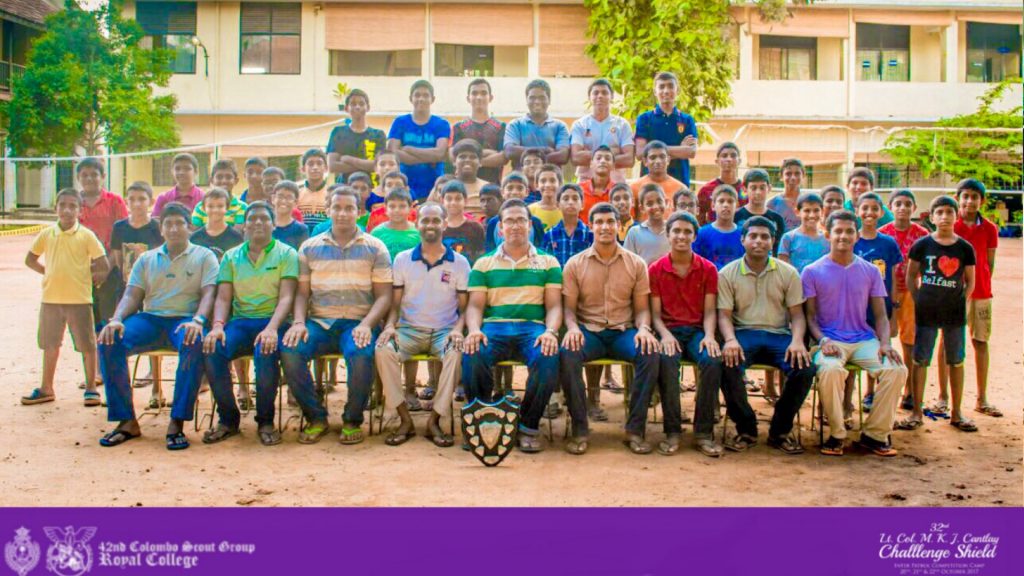 Post by royal scouts.com.